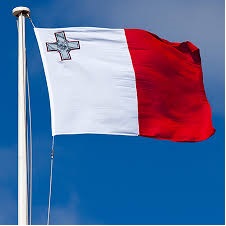 Passport Through Investment (IIP)
Click to Read the Russian Version 
The Malta Citizenship by Investment Programme (IIP) is an EU approved programme whereby foreign investors in Malta who have shown more than the usual attachment to the island can be entitled to apply for Maltese citizenship and passport, both for themselves and their loved ones.
Recommended Process
Step 1 – Apply for Residency
If you are not already a resident of Malta, we recommend that you start the process of obtaining such residency.  When eventually your citizenship/passport  application is being considered, the date of actual residency in Malta becomes very relevant with respect the one year residency requirement.
Payment required at this stage:
Euro 5,000 deposit on the main applicant
Euro 1,000 deposit per dependant.
These will be taken as deposit on account of the Euro 650,000
Step 2 – Apply for Citizenship & Passport
Also submission of formal application to IDENTITY MALTA with the required supporting documentation.
Payment Required at this stage
Due Diligence Fees
Euro 7,500 for main applicant
Euro 5,000 in respect of spouse
Euro 3,000 for each child under 18 years
Euro 5,000 for each unmarried child over 18 years but under 26 years
Euro 5,000 for each other dependant.
Deposit on Account of Euro 650,000
Euro 10,000 ( less any payment made when applying for residency)
Step 3 – Expect the first response.
Within 90 days from submission of application, Identity Malta will confirm or otherwise whether the documents are in order.   It may request an extension of another 30 days in case it requires additional verification.
Therefore within a maximum of 120 days, the applicant should have clarity as to whether the application is approved, IN PRINCIPLE, or not.  If approved in principle, he would then be required to fulfil the other obligations.
Step 4 – Settlement of Contribution
Within 125 days from application, and if application is approved in principle, IDENTITY MALTA will send a formal request for the applicant to settle the remaining part of the Euro 650,000 contribution which must be paid within 20 days thereafter.
Step 5 – Confirmation of property condition
Compliance with property requirements by presentation of rental or property purchase agreement.  This has to be done within 240 days from filing of application.
Step 6 – Naturalisation Process
Issue of Certificate of Naturalisation, subject to all conditions being fulfilled, the taking of Oath of Allegiance and a minimum of 1 year local residency.
Further information may be obtained by contacting MGI Malta, and addressing to either George Farrugia on gorg@mgimalta.com or Nicholas Falzon on nick@mgimalta.com.
This information was compiled by George Farrugia CPA and is intended to provide an overview of the Individual investor Programme.  The sources used in the write up included the legal notice and the official brochure issued by Identity Malta for promoting this programme. The information contained therein should not be used as a substitute for professional advice (31.04.2014)